The International Maritime Organization (IMO) - originally the Inter-Governmental Maritime Consultative Organization - was established in 1958 to deal with all matters pertaining to the seas, from maritime trade to regulation of oceanic pollution. Dealing with matters of safety, the IMO has issued a series of international conventions that aim to protect oceanic security and prosperity. Working under the United Nations Economic and Social Councils, the IMO is composed of nearly every nation that contains a coastline. The topics up for debate at the IMO this year are Illegal, Unreported, and Unregulated (IUU) Fishing and the regulation of oceanic commons. IUU fishing is a massive issue, dealing a hand in both economic and environmental matters. Fishing waste contributes the largest amount of plastic in the ocean, and much of this waste comes through fisheries that engage in illegal fishing. The lack of regulation allows for plastic waste to proliferate to a point of unsustainability. Regarding commons, the ocean composes the largest mass of global commons, and this shared land creates difficulties in maintenance. The UN Convention on the Law of the Sea delineates how oceanic territory is assigned, yet there exists a lack of proper legislation on proper methods for nations to cooperatively deal with crimes and pollution of oceanic commons.


Jason Salguero is a Sophomore at Florida International University majoring in International Relations, Political Science, and Philosophy. They are so excited to direct the International Maritime Organization (IMO) at GatorMUN XXI. Coming from Miami, they have been an active participant in Model United Nations for almost 6 years now, having been a GatorMUN delegate multiple times before. An avid MUN delegate, Jason hops around General Assembly, Specialized, and Crisis committees and is a lover of all things MUN! They are the Secretary-General for FIMUN 36, but they are more than happy to direct the IMO at GatorMUN! Outside of Model UN, Jason is an avid reader and writer, highly interested in matters of political philosophy. Their studies largely pertain to radical ideologies and movements, but they're also highly fascinated by international/intergovernmental organizations (especially the now-defunct UN Trusteeship Council). They hope to one day be a professor of philosophy and will talk your ear off about existentialism or feminism if you give them the chance.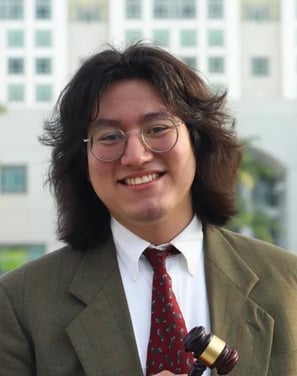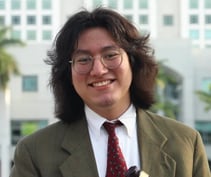 This is an assembly-style committee. Delegates will be expected to write position papers before the conference and will collaboratively develop one or more Draft Resolutions in committee.