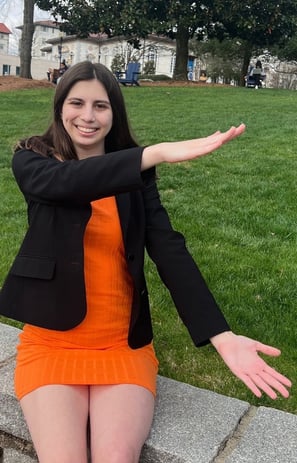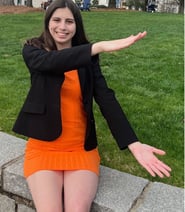 Kelsey is a Senior studying Criminology and Political Science. She joined Model UN as a first year at UF and has been obsessed with GatorMUN ever since! She is thrilled to be Secretary-General after serving for two years as the USG of Advisor Relations. Outside of MUN, she is passionate about public service and has interned at the Department of State and a variety of criminal justice agencies. She loves reading, TV series written by Aaron Sorkin, and her cat named Dorothea. This year she is excited to use her experience to make GatorMUN XXI the best GatorMUN yet!
Will is a senior majoring in political science, with minors in French & Francophone Studies, Florida Teaching, and Geography, with certificates in European Union Studies and Teaching English as a Second Language. Outside of MUN, he is an officer in the Polish Student Association, European Union Club, and French Club. Beyond UF, he is an active volunteer with Rotary Youth Exchange in northeast Florida. His hobbies include writing, reading fiction, learning languages, and listening to Taylor Swift. He spent last year studying Polish on a Boren scholarship to Poland, but is excited to return to GatorMUN Secretariat this year and deliver a great GatorMUN XXI!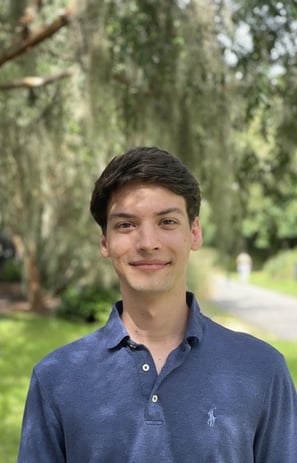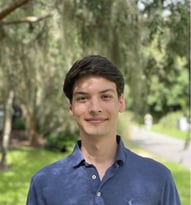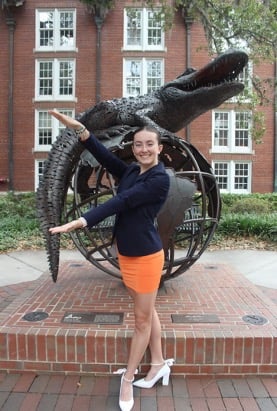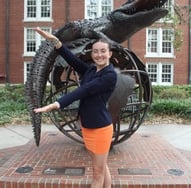 UNDERSECRETARY GENERAL OF LOGISTICS
Bridget is a third-year student studying International Studies with a concentration in Latin America and the Caribbean, along with minors in Dance, Spanish, and Sustainability Studies. She is a part of many organizations at UF, including Model UN, Stomp the Swamp, Assemblé Ballet Company, and Gamma Phi Beta sorority. In her spare time in-between class and meetings, you can find her hammocking around campus, spending time at the beach, and hiking along local trails. With countless participation in all things UFMUN these past 3 years, she's ready to serve delegates and their teams as the USG of Logistics. She looks forward to meeting everyone at GatorMUN XXI!
Thomas Slaten is a Junior from Celebration, FL studying Data Science and Economics, with a minor in actuarial science and certificate in Artificial Intelligence. He's loved MUN since joining Freshman year at UF, and staffed last year's GatorMUN XX. Outside of MUN, he's the President of the Gator Chess Club, Director of the UF Honors-Day Retreat, and is a volunteer chess coach at the Oak Hall School. In his free time, you'll find Thomas playing chess, obsessively rewatching Studio Ghibli films, and failing to have the hand-eye coordination necessary to play the drums. "Trey" is very excited to meet y'all at GatorMUN XXI!
UNDERSECRETARY GENERAL OF FINANCE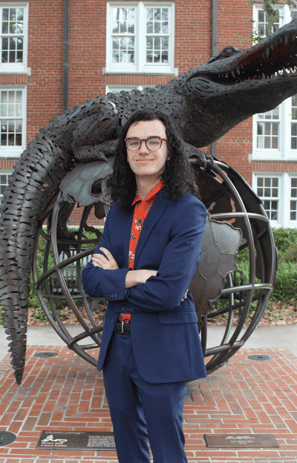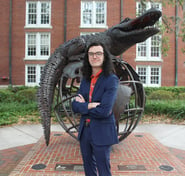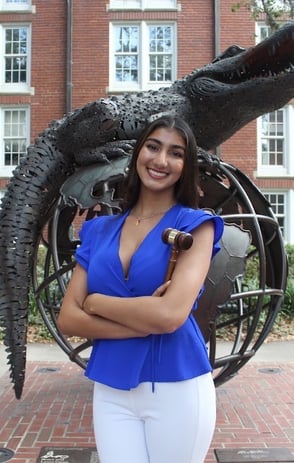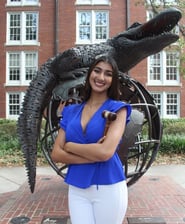 UNDERSECRETARY GENERAL OF ADVISOR RELATIONS
Surya is a sophomore double majoring in Political Science and International Studies on the pre-law track. She joined Model UN her freshman year of high school where she competed at GatorMUN all 4 years. This is her second year with the UFMUN team where she will be serving as the Undersecretary General of Advisor Relations. Outside of MUN, Surya is highly involved on campus as a board member with Phi Alpha Delta Pre-Law Fraternity, as well as a Peer Leader with the University of Florida's New Student and Family Programs. Surya loves beach days, Winnie the Pooh, and anything pink. She looks forward to meeting you all at GatorMUN XXI!
Reagan Gorton is from Jacksonville, FL, and is a sophomore at the University of Florida majoring in history and criminology and minoring in disabilities in society. Reagan founded the Model United Nations in high school in her Junior year and has continued her MUN career at the University of Florida. During her first year, Reagan staffed GATORMUNXX and fell in love with the conference and all the effort put into planning it. You can usually find Reagan doing her Work Study at the Veteran Affairs Office, pitching a hand to Survivor Florida, or chilling in Plaza of America. Outside of MUN, Reagan enjoys reading, exploring nature, and spending time with friends and family.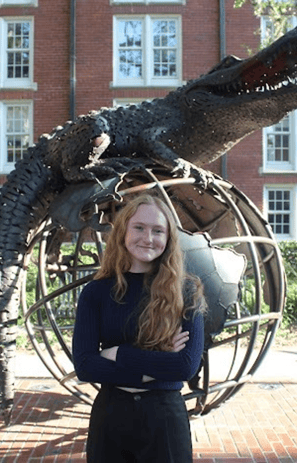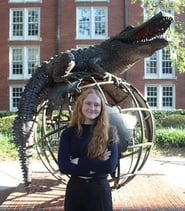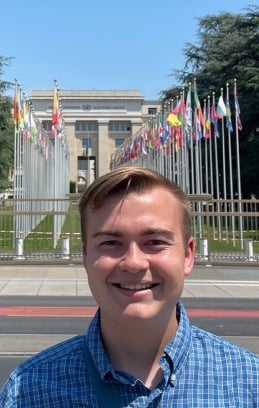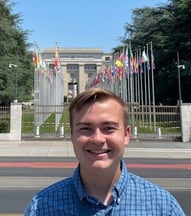 UNDERSECRETARY GENERAL OF GA
Sam Bruce is a third-year Biology major on the Pre-Med track. Sam first started MUN in high school when he helped found his high school club and has continued to be involved ever since. He has attended several conferences with the UFMUN team over the past two years and served as the Chief of Staff for GatorMUN XX. Outside of MUN, Sam is heavily involved in the Honor Chords a cappella group, works as an undergraduate researcher in the UF Space Plants Lab, and recently acquired his Emergency Medical Responder certification through the First Responder Gator course. He enjoys reading, watching Netflix shows, and playing the violin in his spare time. He greatly looks forward to meeting everyone at GatorMUN XXI!
Olivia Luque is a second-year Finance student at the University of Florida. She joined Model United Nations in high school and participated in GatorMUN all four years. Additionally, she has staffed several committees including GatorMUN XX and SUNMUN I. Olivia is part of Gator Wealth and Asset Management at UF and hopes to pursue a career in that field. In her free time you can find her reading some cliche book, painting, or spending time with her friends. "Oli" is very excited to meet you at GatorMUN XXI!!
UNDERSECRETARY GENERAL OF SPECIALIZED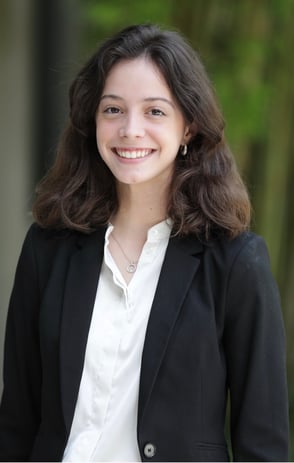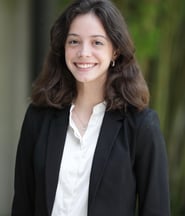 UNDERSECRETARY GENERAL OF CRISIS
Helena Panuthos is a second-year student at the University of Florida double-majoring in biology and philosophy. She participated in MUN all four years of high school, with GatorMUN being her favorite conference. She continues her MUN journey in college and is very excited to be a part of GatorMUN secretariat. In her free time, she likes to play basketball, hang with friends, and read.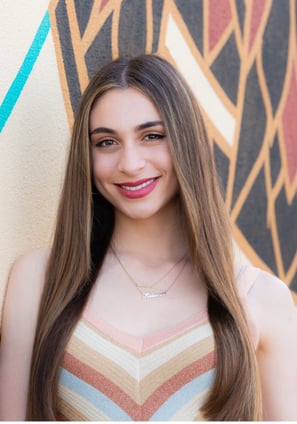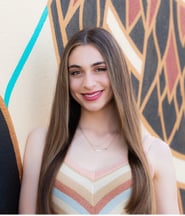 Morgan is a third-year Political Science and Classical Studies major at UF on the pre-law track. Morgan first started Model UN her freshman year of high school after developing a passion for international relations. She has attended multiple conferences with the UF Model UN team and has staffed GatorMUN for the past two years. She was also Assistant Director of Conference Logistics for the club this past year. Outside of Model UN, Morgan is also involved with Phi Alpha Delta and she recently just completed a summer internship in Wales. In her free time, Morgan enjoys binging terrible reality TV shows, reading books, painting or attempting to learn new languages. She looks forwards to meeting everyone and an amazing conference this year!
UNDERSECRETARY GENERAL OF MEDIA DESIGN